Aliweld was established in October 1991 by Toby Welch, with over 40 years experience we can guarantee first class tipper bodies every time.
UK Number one Aluminium tipper body builder
Aliweld manufactures and repairs aluminium tipping bodies to the highest standard. Since 1999 we have expanded our range to include the fitting of hydraulic tipping gears, automated sheeting systems and vehicle load cells.
Since 2014 Aliweld can arrange painting and completing the vehicle to WVTA certification.
Since achieving WVTA on most rigid chassis in 2014 Aliweld can now oversee the whole build from truck coming in to being completely road legal with paintwork, decals and certification and fitting of side lateral protection.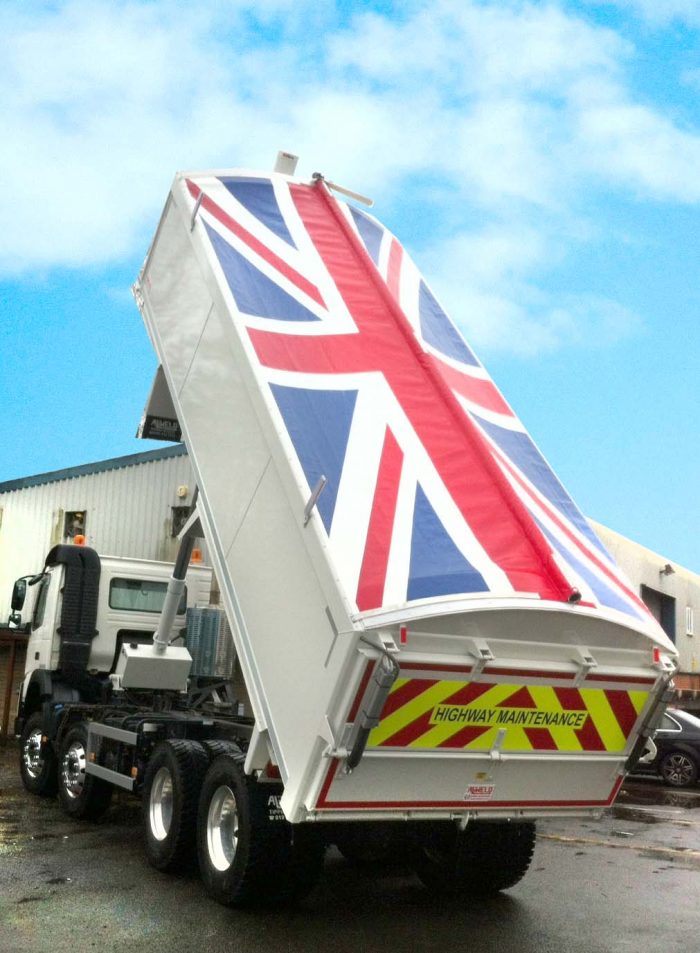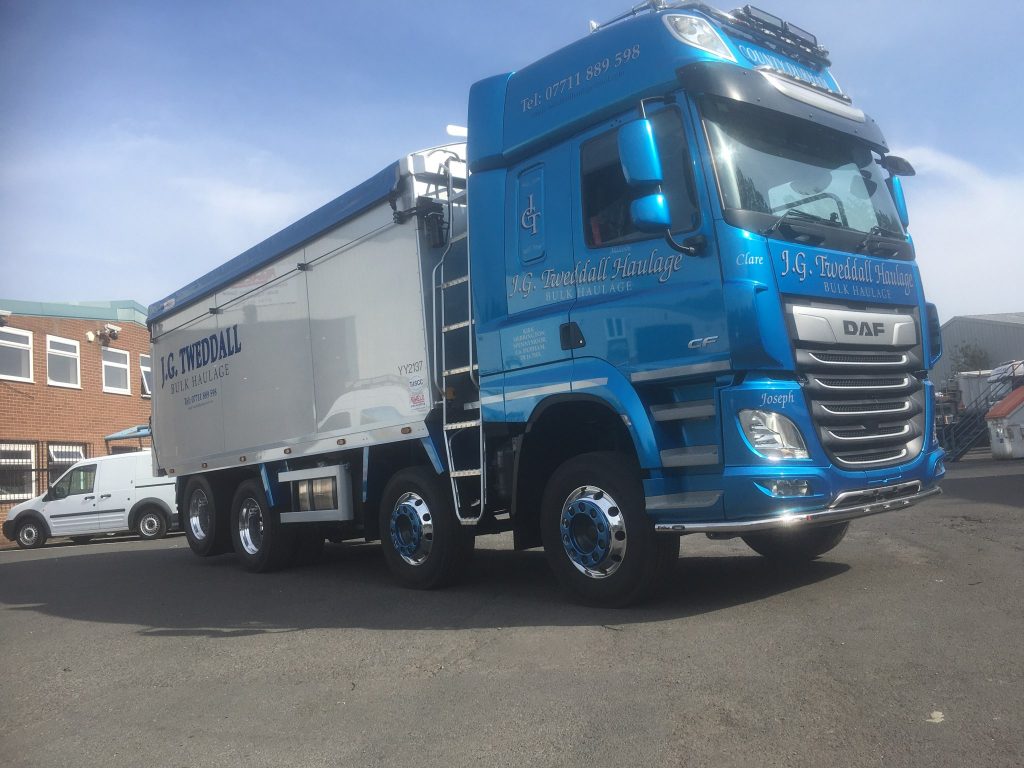 Bulk skinned Monocoque fitted with cab operated hydraulic door, Dawbarn side to side sheet, VPG load cells and painted locally.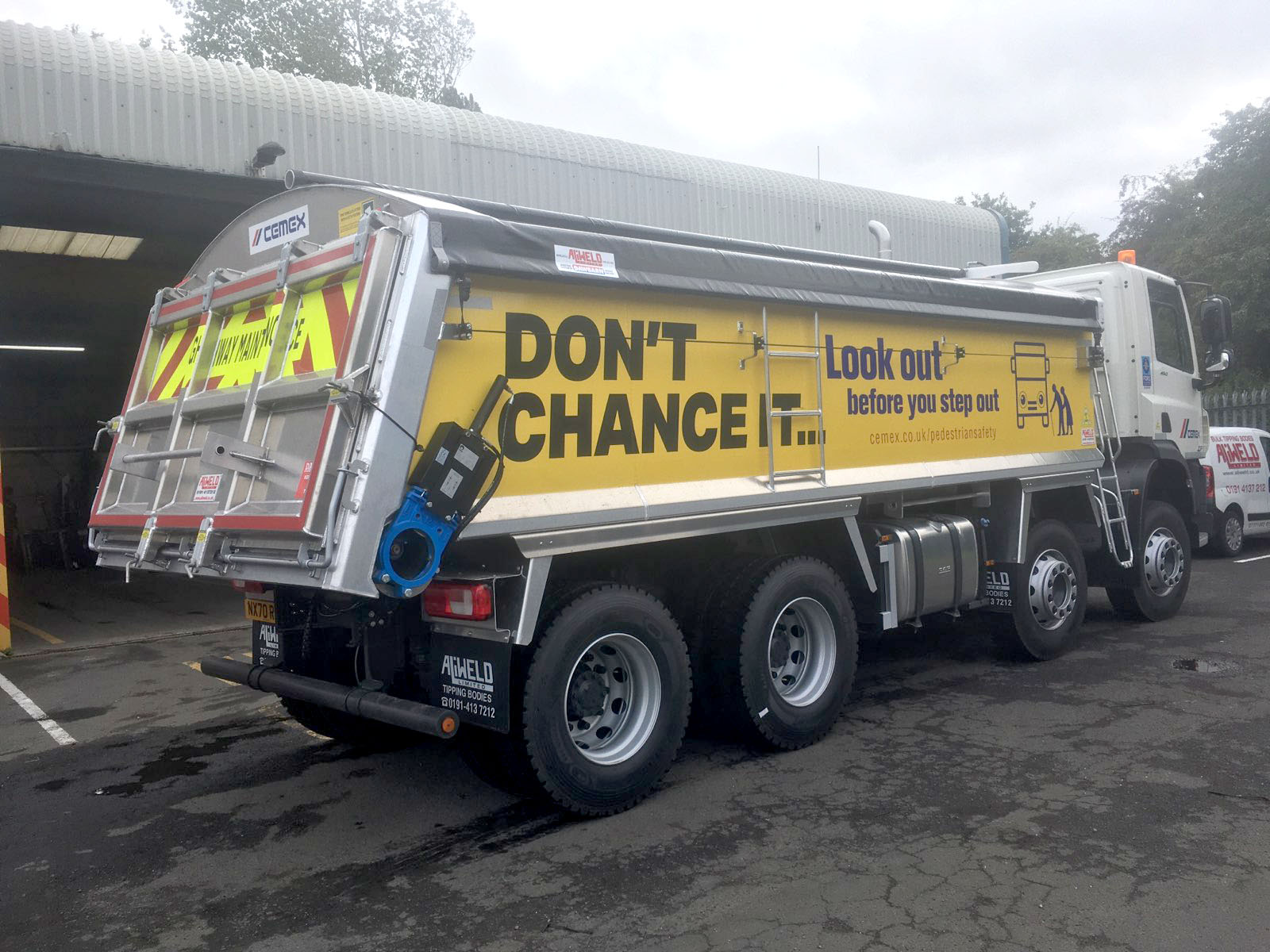 Lightweight aggregate body for carrying sand, gravel etc, with a choice of manual or automated door lock. Various types of sheeting systems can be fitted to suit clients needs.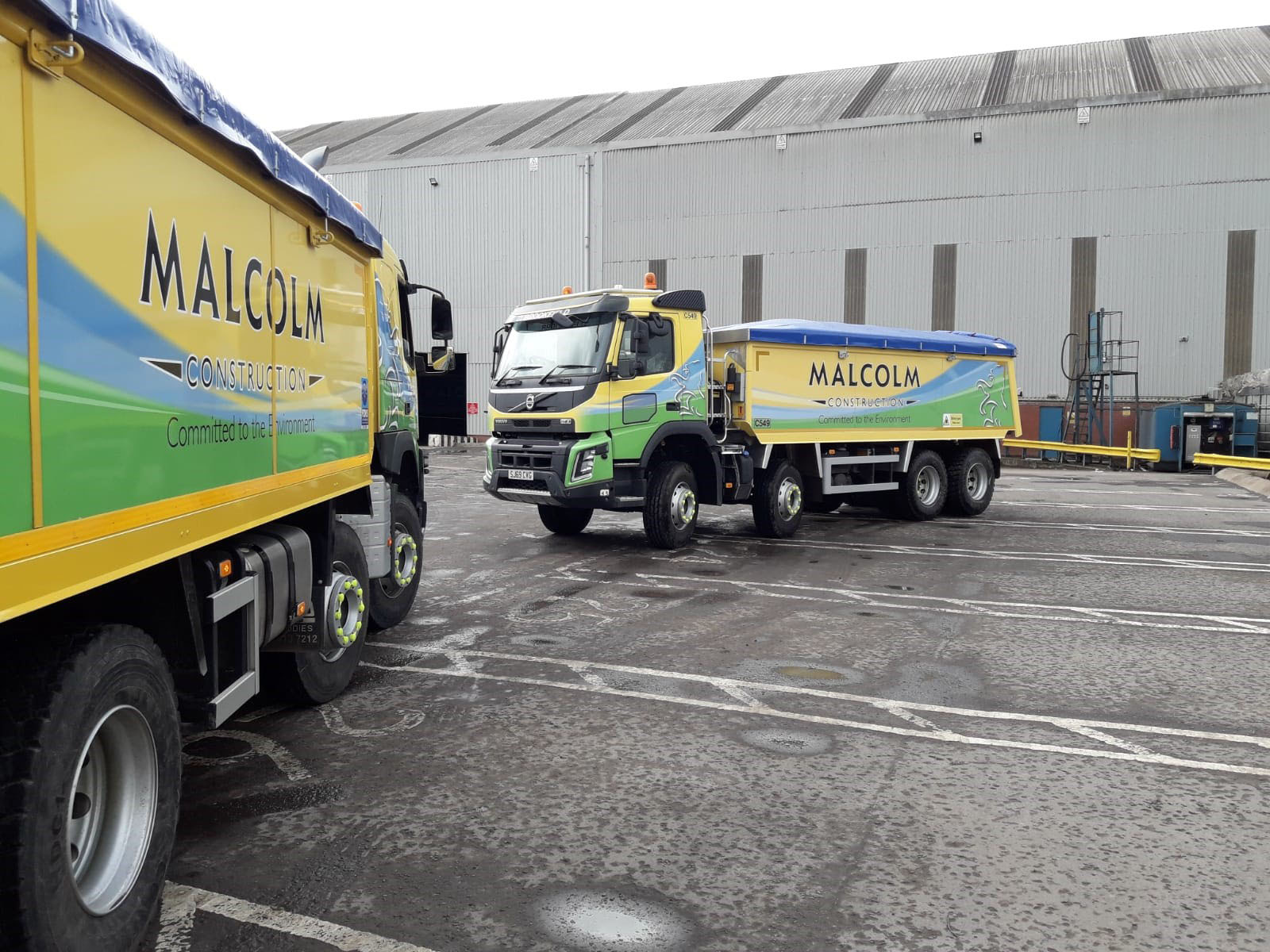 Lightweight aggregate body is the lightest in its class.This body has a fully air-pocket insulated body with a cab operated automated air -door on a single switch. Designed for road laying materials.